FMS Tech launches Eagle Eye in GCC, the world's first 'black box' for trucks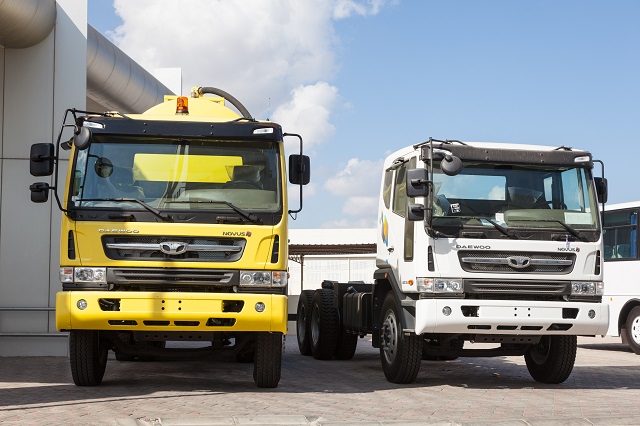 Fleet Management Systems & Technologies (FMS Tech) has launched FMS Eagle Eye, the first-ever integration of in-cabin smart cameras with telematics hardware and software in the GCC to ensure optimum security for fleets.
FMS Tech and Global Fleet Management Systems (Global FMS), FMS Tech's distributor and partner in Oman, has introduced an innovative in–cabin smart camera technology for video recording, live streaming, and monitoring.
The FMS Eagle Eye system consists of two smart cameras – one facing the road and the other facing the driver which are integrated with the IVMS device.
Designed for optimum security in your fleet; the FMS Eagle Eye offers in-cabin security cameras that provide high quality recording, live streaming, snapshot for driver ID verification and violation recording, playback capabilities for heightened security, and wired or wireless camera options.
The system records and stores information on the device storage locally and sends event-based real time video feed to the control centre. The data is confidential and only available to authorized persons on a case to case basis.
In order to decrease fatalities and increase safety, many companies in the oil and gas sector have been keen to implement strict Health, Safety and Environment (HSE) policies.
To help promote safe driving and ensure security as per the HSE policies, companies utilize the IVMS solutions and video cameras. Up until now, the control centre manager would spend hours manually matching up the data provided by each device due to the technologies working independently of each other.
FMS Tech Eagle Eye helps companies eliminate these extra steps and benefit from the integration of IVMS and live video streaming.
With Eagle Eye, companies can identify exactly what happened before, during and right after an accident via video clips. Customers have the flexibility to check if the driver is at fault for a violation or if it was an unavoidable. They can also benefit from heightened security against theft.
PDO awarded FMS Tech and Global FMS a six-month pilot project for the first client implementation and testing of this new technology. PDO is implementing the devices on a specific set of vehicles at selected PDO sites. The pilot testing will last six months with potential plans for future rollouts.
In-vehicle monitoring technologies are starting to gain more significance, especially with the increased road safety regulations of the oil and gas industry. FMS Eagle Eye ensures a strict adherence to HSE policy. It is also committed to increasing security and reducing fatal road accidents.
FMS Tech is the first ever to launch this advanced technology in the region. FMS Eagle Eye is the first of its kind to integrate the IVMS and smart cameras. This will further enhance road safety and HSE compliances of the oil and gas industry in the GCC, the company said.