Waste Management
Tracking waste is a slow, costly and labor-intensive process. New technologies like Telematics and Radio Frequency Identification (RFID) is enabling change. Based on reliable FMS Tech. Telematics and Fleet Management Platform, FMS Tech. is leveraging on its existing and very rich and highly reliable and scalable core platform for its Waste Management solution.
Waste bins come in many shapes, materials and sizes, but large or small, metal or plastic, residential or commercial, they are all subject to harsh environments and rough handling.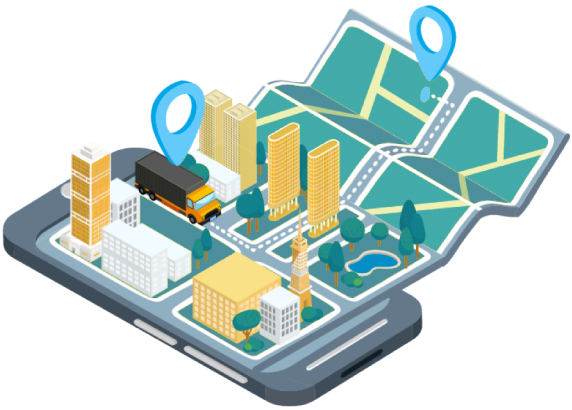 WASTE MANAGEMENT SYSTEM BENEFITS

Improves Route
Planning & Optimization

Allows Remote
Monitoring of Garbage
Levels in the Bin

Prevents Garbage
Spillage from the Bins


Reduces Direct & Indirect
Operation Costs

Gives Instant Feedback on
Waste Collection


Eliminates
Unnecessary Trips

FMS Tech. Waste Management Solution includes complete and
end-to-end set of sophisticated electronic devices and sensors, weight sensor, telematics and communication device in the truck, and full-feature software platform in the back office or on the cloud.
Waste Management software, as part of the FMS Tech. Fleet Management Portal comprises set of functions to ease waste collection process including and planning and execution, reporting, efficiency optimization, and compliance
Waste Routing Management
Finds the best time schedule and shortest path for the selected waste trucks including sets of skips and bins.

Takes into consideration the best utilization of waste collection, skips and bins volume, depots & disposal working hours, service time, and working hours.

The result will be a set of trip plan for each waste collector, which could be saved as ad-hoc or repeated trip. The system will check and make sure these waste collectors are moving according to their plans.

If any violation occurs, the system will send notification to the concerned admins.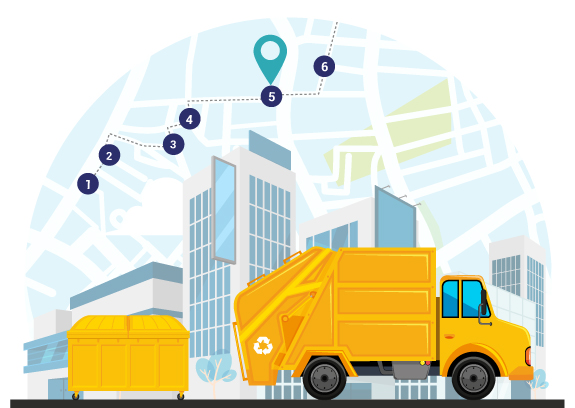 Maintenance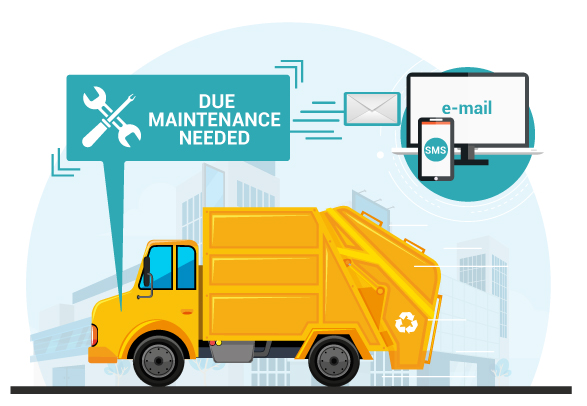 Ability to set the type of maintenance needed for each vehicle based on time or distance driven.

Notification will be sent based on the set up preferences and can include Email, SMS, or both.

Maintenance preferences can easily be applied to many vehicles at one time.
Know the Exact Statistics of Your Fleet Utilization