Driver Fatigue &
Distraction Monitoring
System
Long working hours, demanding operation, and intensive work, and driver over confidence, may lead to severe accidents and negative consequences.
Driver Fatigue Management system helps reduce driver fatigue, alert driver and control room in case of fatigue, and reduce accidents caused by driver fatigue.
The first step towards a safer fleet is to become aware of which unsafe practices and habits are taking place, when they take place, and which drivers are responsible.
Having a monitoring system in place isn't enough. The system must also provide immediate feedback that calls drivers' attention to their behavior so that they can recognize and correct unsafe habits.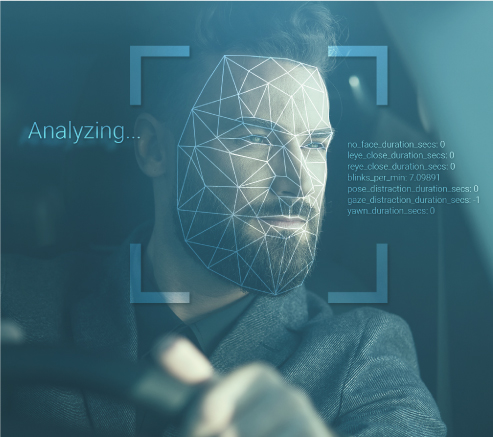 DRIVER FATIGUE MONITORING SOLUTION BENEFITS

Enhances
Road Safety

Reduces
Road Accidents

Improves Driver's
Focus & Attention


Provides Real-Time
Audio/Haptic Feedback
To Distracted Drivers

Gives Prompt
Event Validation

Improves Driver
Coaching

Proposed FMS Tech. Products & Solution for
Driver Fatigue & Distraction Monitoring System