Tire Pressure Monitoring System (TPMS)
FMS Tech. TPMS solution consists of remote monitoring of tire-pressure & tire-temperature, which is achieved by the TPMS sensors mounted on the stem valve of the tires that wirelessly communicates with the TPMS Gateway installed in the vehicle. The TPMS Gateway is integrated with the FMS Tech. IVMS device FMS Track 2K+ that is responsible to upload the recorded telematics along with TPMS information to the FMS cloud-based software.
Why TPMS?
Warn the control room that at least one or more tires are significantly under-inflated or over-inflated possibly creating unsafe driving conditions.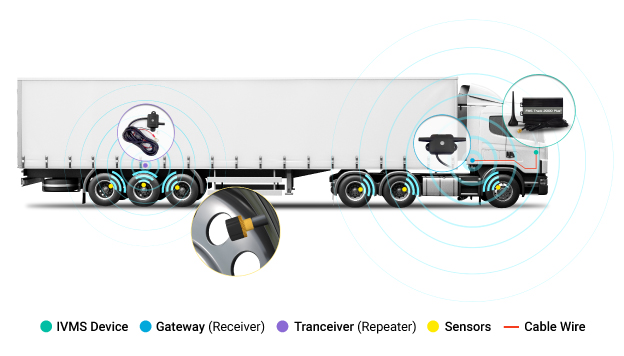 TIRE PRESSURE MONITORING SYSTEM BENEFITS

Improves
Tire Life


Enhances Overall
Fuel Efficiency


Reduces Tire-related
Road Accidents


Prohibits Thermal &
Mechanical Overload on the Tire

Helps in Avoiding
Tire Burst Incidents

Prevents Overheating
& Over-Inflation

Improves
Vehicle Stability
FMS Products for TPMS Solution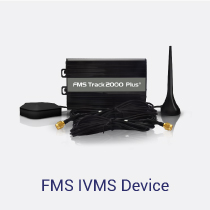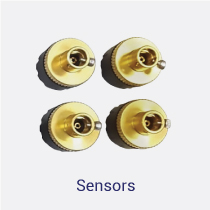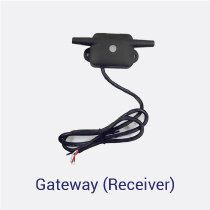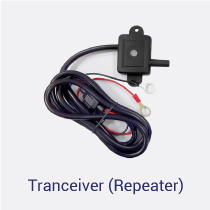 TPMS Module in FMS Smart Mobility
TPMS module in the FMS Smart Mobility enterprise gives detailed insights on the tire pressure and temperature in a graphical and intuitive format.
User can also set a threshold value for the tire pressure and temperature to get customized alerts on potential threats caused by improper pressure and temperature of the tire.
Dedicated reports on Tire pressure can be generated to analyze the performance and health of the tires to carry out preventive maintenance and reduce sudden breakdowns or road accidents.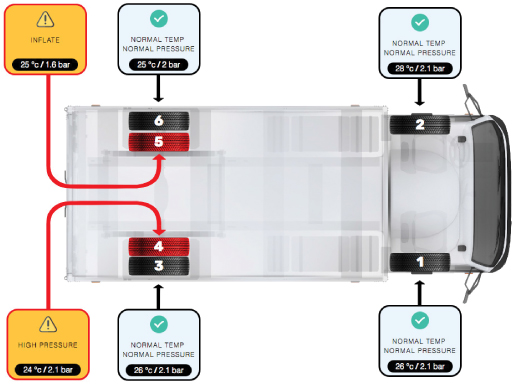 Full history for tires mounting date, guarantee, manufacturer, estimated replacement date.

Allow generating real-time tires status graph upon fleet manager's request.
Generates real-time visual and sound alert on the tracking workspace of the portal whenever abnormal status is detected

Sends email and/or SMS notification whenever abnormal status is detected.
TPMS Module Features