Innovative Technologies Tailored for the Oil and Gas, Transportation, and Logistics industries
The numerous benefits of implementing IVMS technologies to derive cost-savings in slow economic times and periods of rising fuel costs
In part one of this two-part series (which you can read here) we briefly explored how volatility in oil prices affects operational expenses for companies operating in the Oil and Gas industry.
We've seen how the eco-political-environment has pushed oil prices further passing $70 a barrel as more analysts are now increasingly confident prices could hit the $80 benchmark in the upcoming months.
We know times like these are uncertain and oil could drop back again at any moment, so how can companies that operate the industry be equipped to fight price pressures? Unfortunately, many companies have been forced to absorb the loss due to price effect, but what if there was a way to be more efficient, which in turn would protect revenue against further fluctuating Oil prices?
How the Oil and Gas industry reacted to low crude oil price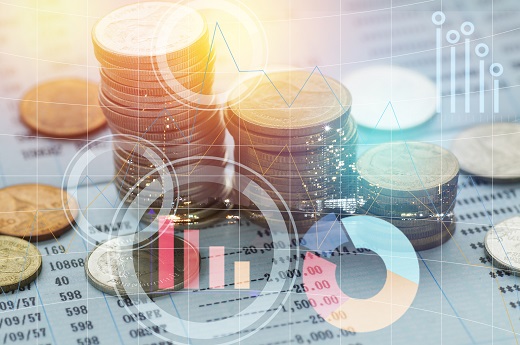 In a period of decreased operating margin, companies have been forced to cut back on expenses and looked for ways to save anywhere they could. Most U.S. oil companies, especially the ones that also operate internationally, have sought to implement new cost-reduction programs to meet their new objectives of improving cash flows and short-term profitability.
These priorities have led the companies to renegotiate their supplier contracts and were forced to cut their operational expenditures in numerous ways, mainly by deferring projects and reducing their staff and manpower.
But, is reducing of staff and refusing projects the only way to cut costs? Developing a better understanding of cost tradeoffs and being transparent with non-core oil and gas operations may help companies align better with their strategic objectives.
In other words, it is important for companies to have a transparent view of operations so that they can identify and correct activities or expenditures that are working against efficiency goals. Companies in the O&G sector should have a clear and transparent view of the activities that are critical for the delivery of their profitability and efficiency objectives.
Rather than applying employee cuts across-the-board, companies, with the help of technology can develop approaches tailored to different activities that have a money-saving potential.
Some of the areas with the largest opportunity for improving efficiency and lowering costs include:
Fuel Consumption
Out Sourcing Fleet management
Implementing Safety Policies
Vehicle Life Cycle
Complying with regulations
Reducing risk
Fuel Management
Fuel is a large and fluctuating expense for most companies but implementing control and tools to increase fuel efficiencies companies can quickly see the large and long-term benefits of such investments.
Did you know that efficient drivers can get approximately better mileage per gallon than less efficient drivers?
Did you know that the average long-haul truck uses over $3,700 of fuel per year in idling alone?
Did you know that fuel economy decreases by half a mile per gallon for every five miles per hour in excess of 55 mph?
Telematics devices are an innovative technology that can effectively monitor your fleet's fuel consumption and detect fraud and theft. With FMS-Tech products, companies can easily control excessive idling, improper shifting, excessive over-reviving, speeding, fuel theft, and fuel consumption.
Outsourcing Fleet Operations
A major activity that can be addressed holistically across all operations is the cost of managing third parties that are providing logistics and transportation services.
From the vehicle itself, to the driver operating the asset, the costs of such operations add up to the highest costs on a minute-to-minute basis and are the hardest to manage. Throughout the life of their operations, these costs can highly influence the projects they are tied to and the profitability of each of those projects.
Developing a clear picture of specific details tied to major operational fleets and truck drivers is an important step to ensuring a return of investment from ongoing capital-intensive projects. The key is to identify the root causes of sub-optimal cost performance. To do so, proper technology such as telematics is the pathway to understanding and correcting operational bottlenecks.
Having such technology will give fleet managers full transparency of all fleets and sub-contractors, which in turn will help them in making better informed decisions and will add to the success and profitability of projects in the long-term.
Management of Vehicle Life-Cycle
FMS-Tech solutions deliver optimum asset performance by improving asset use, ensuring equipment readiness and safety, increasing equipment productivity, and decreasing lifecycle costs.
FMS-Tech works with you to articulate maintenance policies and strategies to maximize your asset value and productivity based on your needs and goals.
The FMS-Tech Asset Management tools and Proactive Management Programs include condition monitoring, reliability-centered maintenance, and maintenance management. Taking these precautions can help you analyze your vehicle's health and address maintenance issues to avoid unexpected breakdowns and other risk-factors that add costs to your bottom line.
Safety Policies: The Real Cost We all Face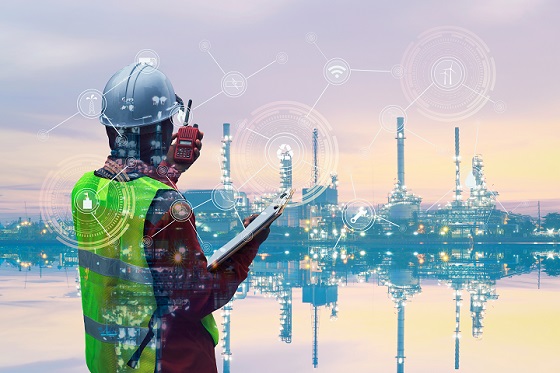 We all absorb the cost of reckless driving. Motor vehicle crashes are the most common cause of fatality for the oil and gas extraction worker, accounting for almost one out of every three fatalities. Statistically, workers from companies with fewer than 100 employees have the highest rates of motor vehicle fatality in this industry.
Deaths to workers can be prevented by implementing comprehensive motor vehicle safety programs that ensure the safety and security of drivers and assets in various operations, as well as the safety of other drivers on the roads. Creating such policies are at no expense to the operating company but ensuring that safety policies are followed can be expensive.
With the FMS-Tech solutions, the same hardware and software that is used to track and record vehicle location and performance can also ensure that safety policies are met through driver behavior monitoring.
Violations such as not wearing a seatbelt, going over the speed limit, or driving for too long without rest can all be automatically reported to the fleet or safety manager to address and correct the problem.
Compliance with State and Regulatory Authorities
The Transportation and Logistics industries are increasingly becoming aware of the risks associated with improper fleet management. Not to forget that O&G companies have mandated activities that require them to stay compliant to the health and safety standards of its workers, especially in the oil and gas fields.
The Hours-of-Service (HOS) regulations (49 CFR Part 395) put limits in place for when and how long commercial motor vehicle (CMV) drivers can drive. It is managed by the US DoT (Department of Transport).
These regulations are based on an extensive scientific review and are designed to ensure truck drivers get the necessary rest to perform safe operations. The new proposed legislations not only ensure safe driving habits among workers in the U.S. but also raise the standards of local communities around the globe.
Reducing Risk: Promoting Safe Driving and Raising Road Safety Standards
Accidents due to reckless driving habits may cause fatal consequences that lead to negative social and economic affects. FMS-TECH's In-Vehicle Monitoring Systems (IVMS) has helped thousands of companies reduce rate of crashes and injuries. The Driver Merit System has proven to help improve driver behavior and reduce accidents.
Continuous development of new safety initiatives can greatly reduce accidents and human fatalities and improve their operational standards worldwide. Leading these initiatives may not be part of organizational core activities yet align well with their operational goals and strategic objectives. More importantly, it reinforces their community social responsibility.
The promotion of safe driving helps improve operational costs for several reasons: 1. Less injuries due to accidents means less medical leave 2. Less accidents means less maintenance costs 3. Less accidents, even small occurrences results in a longer vehicle life.
In conclusion
Regardless of what happens in the Oil market, companies that operate to support the supply chain will likely be affected by such price moves. Hence, it has become crucial for such companies to adopt cost-efficient models and implement new policies and technologies to improve their fleet and asset utilization, reduce unnecessary expenditures, and comply with regulators to ensure the safety and security of their fleets.
FMS-TECH IVMS Systems have helped Oil and Gas companies adopt best practices to achieve higher road safety performance and lower accidents and violations. Our systems are widely used by both large and small companies and have been successful in establishing a high standard in safety adherence and efficient operations.