4 Important Tips in Choosing the Right IVMS or Telematics Provider
November 11, 2020
Category: Blog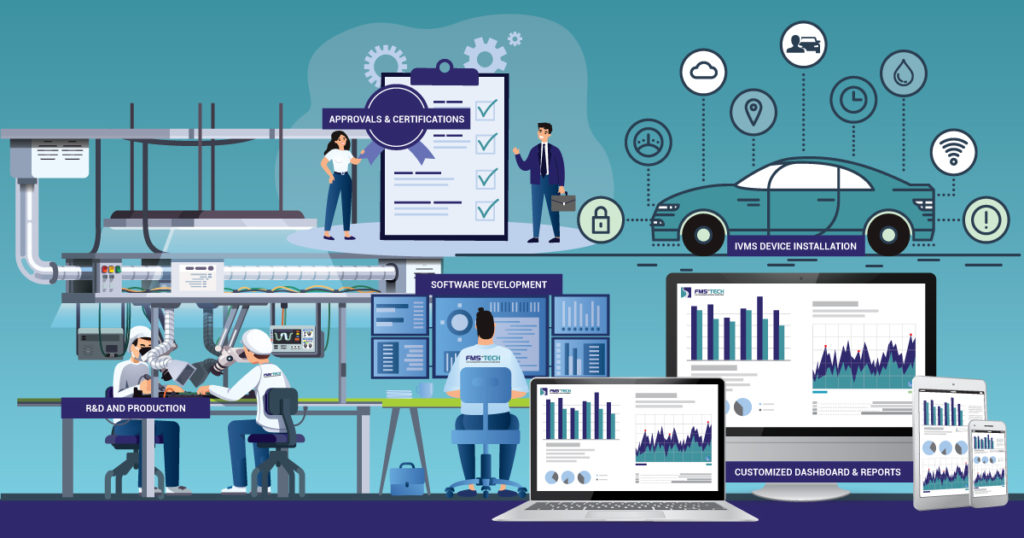 There are some important questions to ask when deciding on the right IVMS or telematics supplier. Knowing exactly the type of service, hardware, and software they offer is imperative to choosing the supplier that will meet your specific needs and company goals.
The following are four of the most important questions you can ask of a potential Telematics or IVMS provider to decide if they are the right fit for you.
1. Who makes the hardware, and who makes the software?
Think of this: many providers are really just re-sellers who have patched together a solution with software developed by one company, and hardware developed by another.
This means software updates cannot be easily sent to the hardware, malfunctions in either the software or hardware are difficult to identify and fix since they are not integrated from development, and technical support may not be able to help you with both your hardware and software needs.
2. What certifications does the supplier have?
If the supplier is certified for installation in high risk transportation areas such as Oil and Gas it is a good clue that the product and services are high end and high accuracy.
Oil and Gas companies, especially in the GCC area have high standards and requirements for the type of product that is used to ensure roads are safe- ask your provider if they are certified for Oil and Gas, and how long they have had their certification for a clue on their past and current experience.
3. What is your expansion plan, and does your supplier support it?
Buying an IVMS or telematics product and software is an investment – it is something that will be implemented to increase efficacy and decrease operating cost, risk, and fatalities.
You may know what type of product or solution you want today – but you can be sure that need will change in the coming years as a result of market changes, operational, or employee changes.
Choosing an IVMS or telematics provider with a wide range of add-ons, upgrades, and accessories can make your growth in the future less painful and most importantly more cost effective.
The technology industry today is growing so quickly that it can be hard for service providers to continually offer the latest innovative products for fleet efficiency. Ask your provider what are the upcoming products to gauge their activeness with new technology.
4. Are you able to use the data provided?
This may seem like an obvious question to ask yourself – but telematics and IVMS devices today can do much more than simply tell you where your vehicle is, or give you an accurate GPS location.
Today in vehicle technology can provide you with full transparency of how your vehicles are performing, who is driving, and even how your drivers are performing. In addition, IVMS devices can tell you how safe or risky your fleet is.
But not all providers give the data in a report or dashboard that would be useful for your specific needs. Finding a provider that can customize reports, automate when and to whom those reports are being sent, and design a unique dashboard for your specific needs will help you improve operations, automate procedures, and ultimately use the full potential of the data given to you to make impactful decisions and changes.
If you ask these four seemingly simple questions to your potential IVMS, Telematics, or on board computer supplier – you will be better informed to make a long term investment to improve your fleet or vehicle operations.