Telematics for the F&B Industry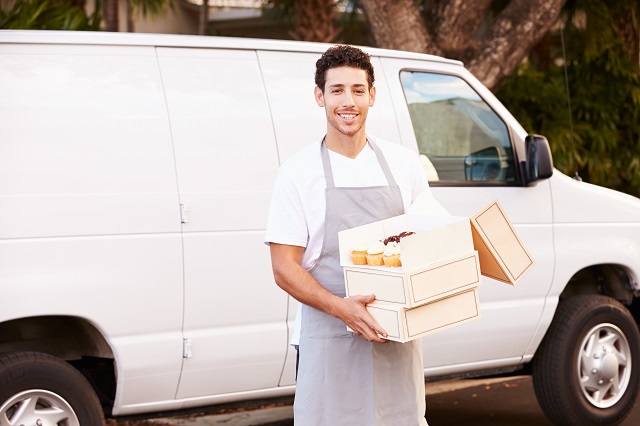 Telematics or IVMS solutions in the Middle East are well known to help support health and safety policies in the Oil and Gas industry, but there are many other industries that are also seeing the benefits of IVMS solutions to improve safety, increase operations, and decrease operating cost across their supply chain. One example of an industry in which this is especially helpful is the Food and Beverage industry.
We recently had the honor of speaking with Anas Salam, IT Engineer at Keita Catering based in the United Arab Emirates. He answered a few questions about his experience with FMS-Tech IVMS solutions which are supplied and serviced to him by FMS-Tech partner and distributor: Black Box Integrated Systems (BBIS) in Abu Dhabi.
Why Were You interested In Purchasing an IVMS solution?
Temperature is usually one of the most important factors that contribute towards food safety and
quality.
So we are looking for some best fleet management software, which help us to do temperature monitoring system and vehicle maintenance, vehicle telematics (tracking and diagnostics), driver management, speed management, fuel management and health and safety
management.
How did the FMS-Tech IVMS Technology help your operations or fleet management?
In the food service industry, the day-­‐to-­‐day challenges of serving delicious, safe meals to thousands of customers as well as managing staff can be challenging.
From monitoring food temperatures to maintaining rigorous reporting standards, we have an enormous workload, so we find an solution from IVMS and which help us a lot to monitor our vehicle temperatures in a technological way.
Along that IVMS help us to increase productivity, reduce fuel and other operating costs while improving safety and customer service.
IVMS help us to maintain Tracking history of vehicles which is one of the most vital tasks when managing a fleet.
Any Positive or Negative Feedback on the IVMS device or services provided by BBIS/ FMS-Tech?
IVMS is an excellent software that help us a lot in our catering business. Aside from great product the support team is incredible and they support us 24 *7.
Thanks very much for the quick response & high quality tech support. We will highly recommend this for catering industry.
–Anas Salam
IT Engineer, Keita
A Special Thanks To Anas for taking time out of his busy day to speak with us!
Interested in finding out more about Keita Catering? Contact them here
Interested in IVMS solutions to improve operations and safety? Email us at: Communication@fms-tech.com