Automated Fleet Management, a piece of the Smart City Puzzle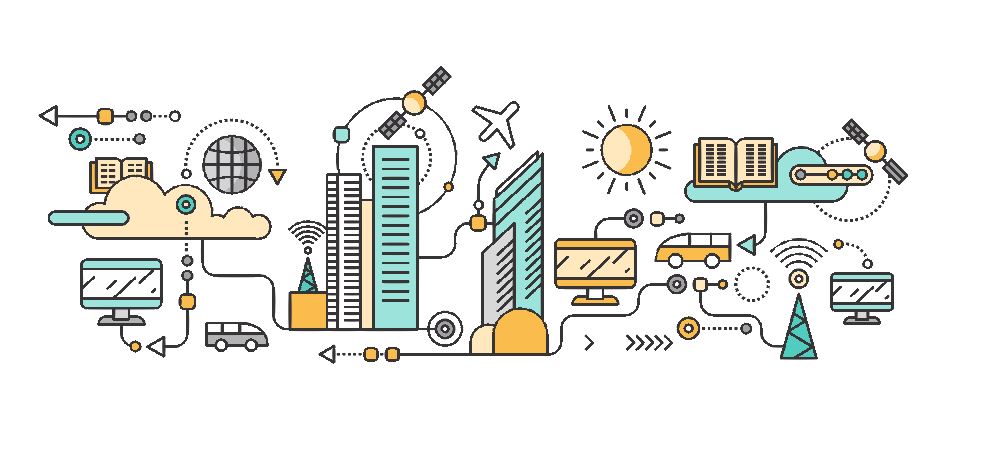 The connectivity of vehicles and cities is the future of technology; each item in your home, city, and life will be connected to provide more accurate data, real-time analysis, and easily accessible information.
The car and vehicle fleet is no exception- FMS-Tech provides the ability for a fleet manager or vehicle owner to have constant connectivity to his or her vehicles at all times. This can branch out to partner with other asset connections, existing operating software, and efficient operating procedures with seamless integration performed by the highly educated FMS-Tech engineers.
The FMS-Tech connectivity gives a clarity to the fleet manager that is otherwise not achievable without technology. Reports are automatically generated, notifications sent to multiple devices instantly, and a clear understanding of complete vehicle operations and telematics are easily accessed. With the FMS-Tech technology, vehicles can be connected to one another regardless of the make, model, or type of vehicle.
The Vehicles in the Smart Cities of tomorrow will have telematics devices such as the FMS -Tech solutions to ensure security, safe roads, and a better living environment for all members of the community. FMS-Tech has already released products and solutions to:
Ensure Company Road Safety Policies are Followed – From small businesses to large corporations- safety is a key to success, especially when vehicles and large assets are involved. IVMS/ Telematics solutions from FMS-Tech give these companies the data to see if their policies are being followed by drivers
Provide Security through RFID enabled driving
The driver of a vehicle needs an authorized ID card to swipe before starting the car. If the driver is not authorized, or it is outside the set driving hours, the vehicle will not start.
Give Positive feedback to good drivers
In the past there was no way to tell if a driver was preforming well, but today with the technologies of IVMS and telematics, companies have a clear list of drivers and their performance so that they can reward those that are following the rules and driving safety.
Optimize Security with Surveillance
Surveillance cameras are a common practice in public places such as dark parking lots, alley ways, or common areas of businesses, and today this same type of security is offered for vehicles through vehicle surveillance cameras connected through the IVMS/ Telematics system of the vehicle.
Protect against theft, fraud, and smuggling
The cargo that a truck or other vehicle is carrying is an asset and source of revenue for the company. It is important to protect this revenue from theft through accessories such as an electronic seal or fuel sensor. Smuggling in the shipping business can also be common, but with the installation of an electronic seal, in connection with the IVMS/ Telematics installed in the vehicle- containers and trailers are safe from being opened by unauthorized personnel.