IVMS SOLUTION
In-Vehicle-Monitoring-System (IVMS) is a technology that has been in the market for almost two decades now. IVMS is mainly used by companies that rely on land transport in their operation. Companies use IVMS to monitor and change driver behavior as part of the company's HSE and Road Safety Policy and Compliance. A good IVMS device is a true telematics device capable of recording vehicle speed, engine RPM, harsh braking, harsh acceleration, in addition to many other vehicle parameters. It then links such information including vehicle location and trip information to a specific and real driver.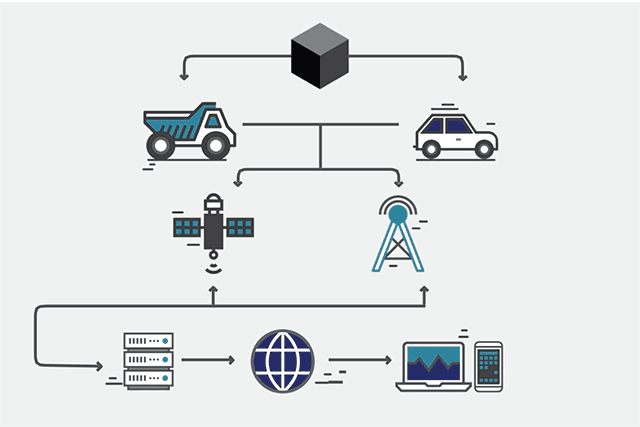 The IVMS device is an electronic and telematics device connected to a web-based and cloud software with high degree of anti-tampering capability to give true and accurate reports and performance on each driver. IVMS has become a well-known system among O&G companies and their contractors for its great benefits to various teams in the company such as HSE – Road Safety, Operations, Administration, and Transport teams. It has also become a standard-and-enforced system by all major oil and gas producers worldwide. An IVMS hardware device is designed to operate on different engines and mobile assets including but not limited to: light and heavy vehicles, trucks, buses, sand machines, etc.
FMS Tech. offers a wide range of highly-reliable IVMS devices with a blend of different features to meet almost every requirement. From entry level to high enterprise solutions, FMS Tech.'s IVMS devices are built to last for decades and meet simple to the most sophisticated requirements. FMS Tech.'s IVMS products and solutions can meet almost every budget and are suitable for every company size from small to large enterprises as well as fit for purpose.
IN VEHICLE MONITORING SYSTEM BENEFITS

Improves Road
Safety KPI


Reduces Lost
Time Incidents


Reduces
Road Accidents


Improves Fleet
Utilization

Reduces Cost
of Transport

Improves Job
Completion

Enhances Fleet
Security
SAMPLE REPORTS
VIOLATION REPORT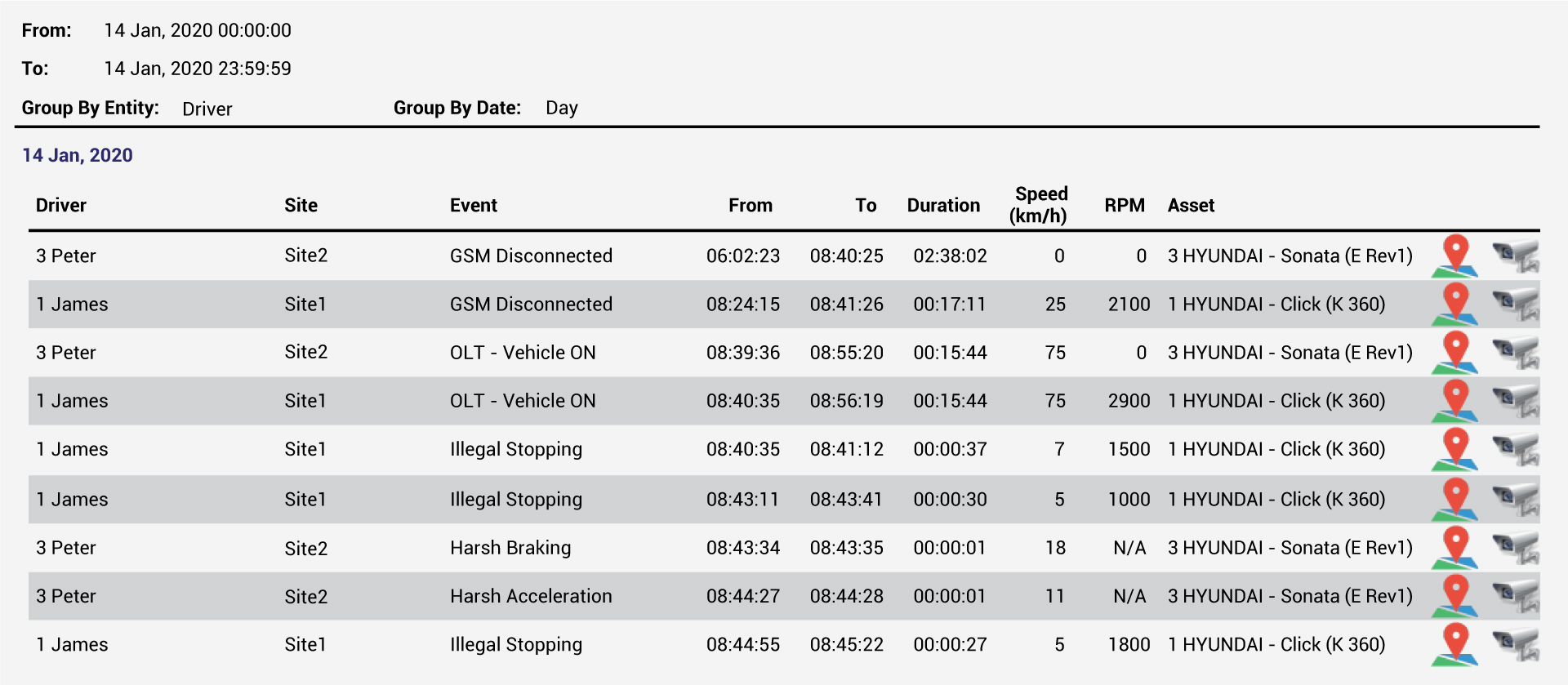 TRIP DETAILS REPORT

RAG REPORT
RAG Monthly Report show the behavior of the Drivers based on:
Seatbelt

Over Speeding Above 120 km/h
Over Speeding Above 140 km/h

Over Speeding on Internal Road
Over Speeding on Black Top

Over Speeding in Desert
Drivers are classified into 1 of 3 groups:
RISKY
Red drivers have a RAG score of > 5.
These drivers require improvement
MODERATELY RISKY
Amber drivers have a RAG score of 2-5. These drivers have room for improvement.
SAFE
Green drivers have a RAG score of < 2. These drivers are excellent.