FMS Track 2000 Plus
PRODUCT CODE: FMS-01112-000
The FMS Track 2000 Plus Device has Global Navigation Satellite System (GNSS) which supports both GPS and GLONASS providing high-accuracy reading and reporting down to 1 meter resolution.With the built-in GSM modem, the device will send vehicle location, vehicle parameters, and notifications to the cloud server and mobile device according to predefined settings, or upon exceeding specific thresholds, or in case of an emergency. Multiple inputs can connect to various sensors in the vehicle to collect a wide range of telematics and statistics data, while the onboard CAN Bus allows the user to have easy access to vehicle and diagnostic data.
The device supports driver identification using RFID, and optional expansions that includes support for both WiFi and wireless 2.4GHz Zigbee. As an added benefit; with built-in ignition cut-off relay, the user can easily and remotely immobilize the vehicle at any time.
As with all of the FMS Tech. products, this device can be easily customized according to the application's specific needs and requirements.
KEY FEATURES
Total of thirteen inputs available to provide a wide range of sensor connections and readings
CAN Bus interface to allow for easy access to all the vehicle sensors and readings
Internal ignition relay built-in for vehicle immobilization capabilities
RFID built-in for driver access control and security
Quad-band, 3G, & GSM technology to enable quality usage worldwide
Power consumption rated at 320 mA with ignition relay device
Ingress Protection (IP) rating of IP56
Bluetooth headset compatible to help encourage safe driving
Proximity sensor is an additional add-on to increase safety and reduce accident
Ability to connect with Mono / Dual / Multi Speed Limiter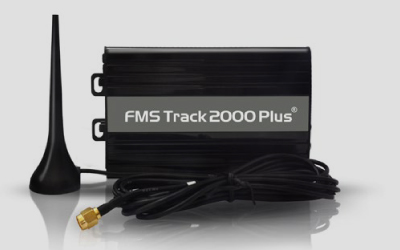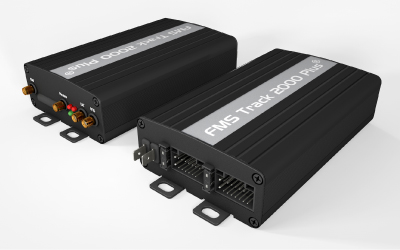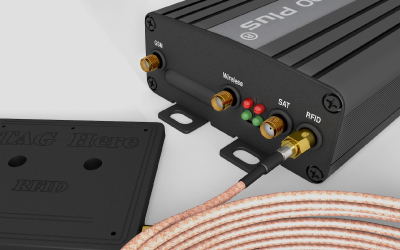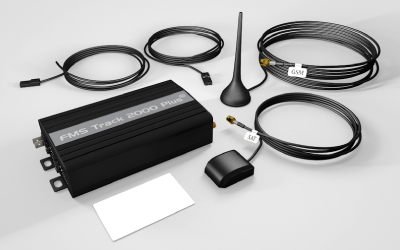 Download FMS Track 2000 Plus Data Sheet to know its complete Technical Specifications, or contact us.