FMS Smart Mobility
Version 3.0.108

FMS Smart Mobility is a cloud-based software that receives the recorded telematics from the FMS Tech. IVMS devices, which are installed in the mobile or stationary assets, and presents it to the users in analytical reporting formats.
With its user-friendly and intuitive interface, it assists the users to remotely monitor and manage their assets from anywhere via the web.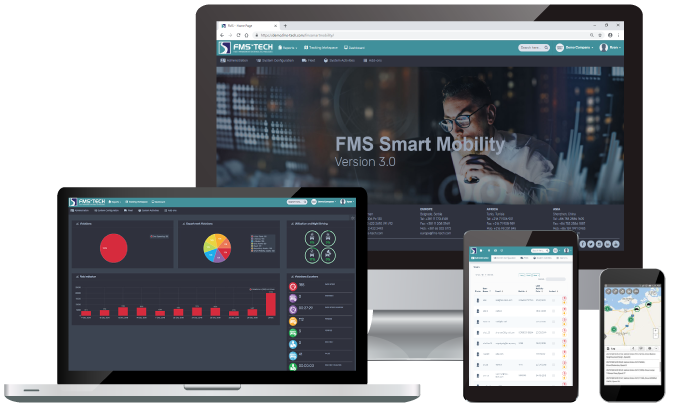 FMS SMART MOBILITY KEY FEATURES

Live
Tracking

Historical
Tracking

Journey
Management


Dynamic
Categorization

Geo-fencing

Remote
Immobilization

Fuel Level
Monitoring


Activity
Monitor


Dynamic Reporting
System

Accident
Analysis

Task-driven
Privileges


Driver Merit
System

Customizable Executive Dashboard
FMS Smart Mobility offers a customizable dashboard and specially-made reports, along with 70+ different reports tailored to your specific requirements.
Fleet managers can enjoy richer designs with fully-responsive contents at any time from any access point.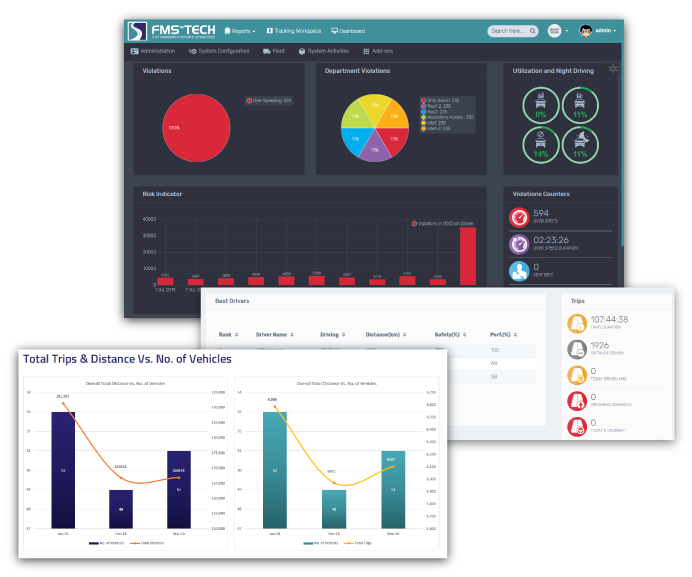 Fleet managers can create customized polygon areas which can be used
within the event builder that will give alert notification when any one of their
fleets is in/out of the predefined areas
Provides easy access to fleets, that comes with detailed information for each vehicle or drive that includes the exact GPS location and its activities.
Provides complete historical data of fleets with the drivers/ vehicles activities for an unlimited period of time.
Fast, Smooth and Easy
Even faster than any older version! FMS Smart Mobility is a new platform by FMS Tech that is built with care and designed specially to meet your needs. It allows you to go beyond the control limit! Thanks to the latest web technologies applied that helped us to make it possible!
Different Flavors
Choose the theme that suits your taste — Dark or Light.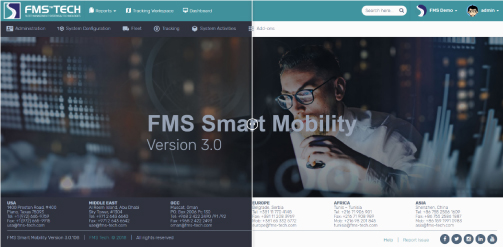 Smart Search
The search box will help you easily view useful data about a specific asset or driver.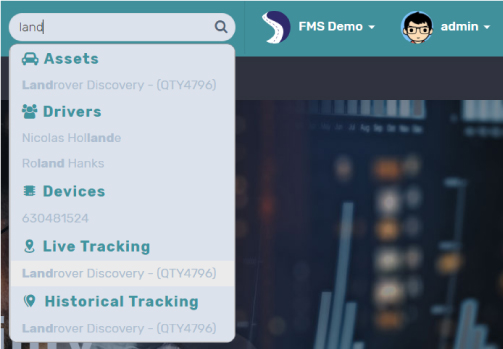 Keep Your Preference Saved
The FMS Smart Mobility platform will remember all your preference like the preferred theme, language, and the last company you were at.
Change Languages
You can select your preferred language out of currently 5 supported languages.

More Rich Content
Users can have a better overview over his fleet's status starting from Asset & Device pages.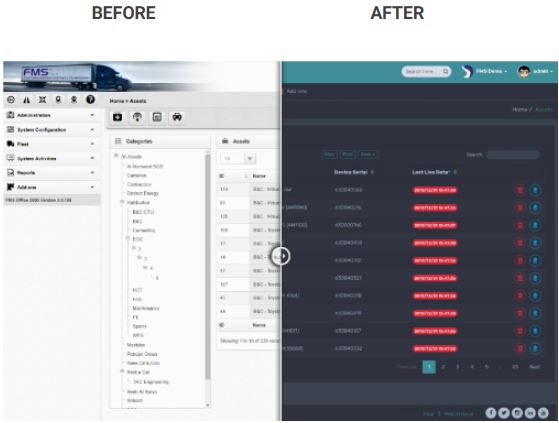 Fully-responsive Design
Have the same experience using any device you have. The system will just adapt to show you the most possible content using the available view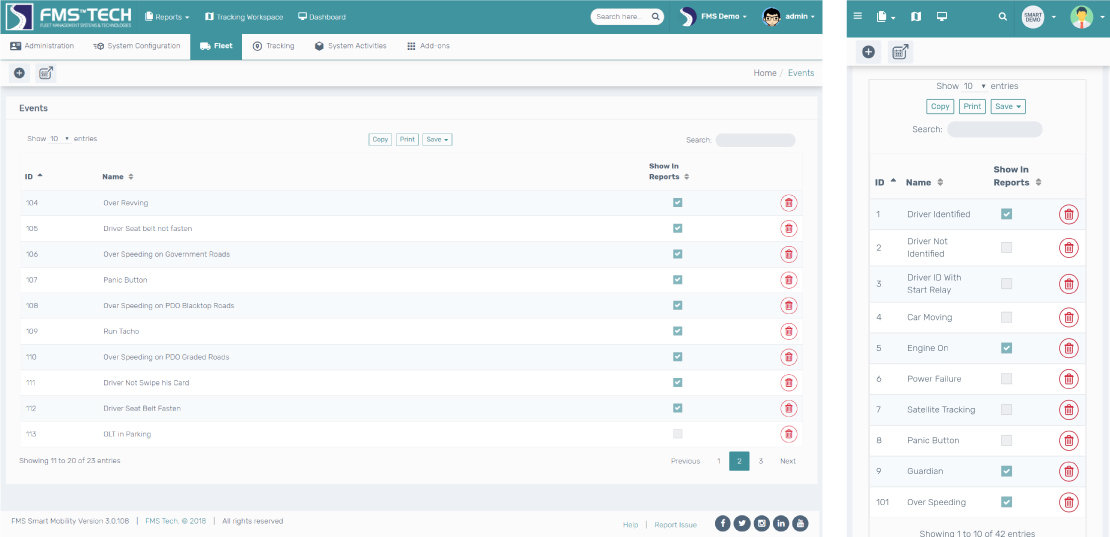 Need a Customized
Smart Mobility Solution?
Let us know your Smart Mobility requirements,
and we always have the tailor-made solutions for you.